La description:

Le pétard de partie de confettis de fleur de 40 cm est la conception d'OEM, avec le confetti.same de feuille ronde. Le même style de conception de boîte de couleur, semble très belle, l'effet est également très impatient de, en tournant doucement le bouton de la bouteille de gaz, des disques multicolores pulvérisés dans l'air, très belle, et finalement lentement tombé au sol. Facile à utiliser, simple et pas dangereux. Ce produit convient à une variété d'occasions, telles que le mariage, l'ouverture d'entreprise, la célébration et ainsi de suite.

Fonctionnalité:
Ce produit est Aucun feu.

Ce produit est aucune pollution

Ce produit est sans poussière.
Spécification des produits:
Product name

40 cm round foil confetti party popper

Upside cylinder

Strong paper tube

Bottom cylinder

Iron bottle

Inside filling

Color paper, Metallic foil, Streamers, Color rose petals etc.

size

40 cm

Cylinder design

New design and logo is available

Power

Compressed air

Opening

Rotary type

Certificate

EN 71 (SGS)

Usage

Twist the iron bottle

Packing Details

Inner boxes

24 pcs/color box

Cartons

50 x 34 x 43 cm/96 pcs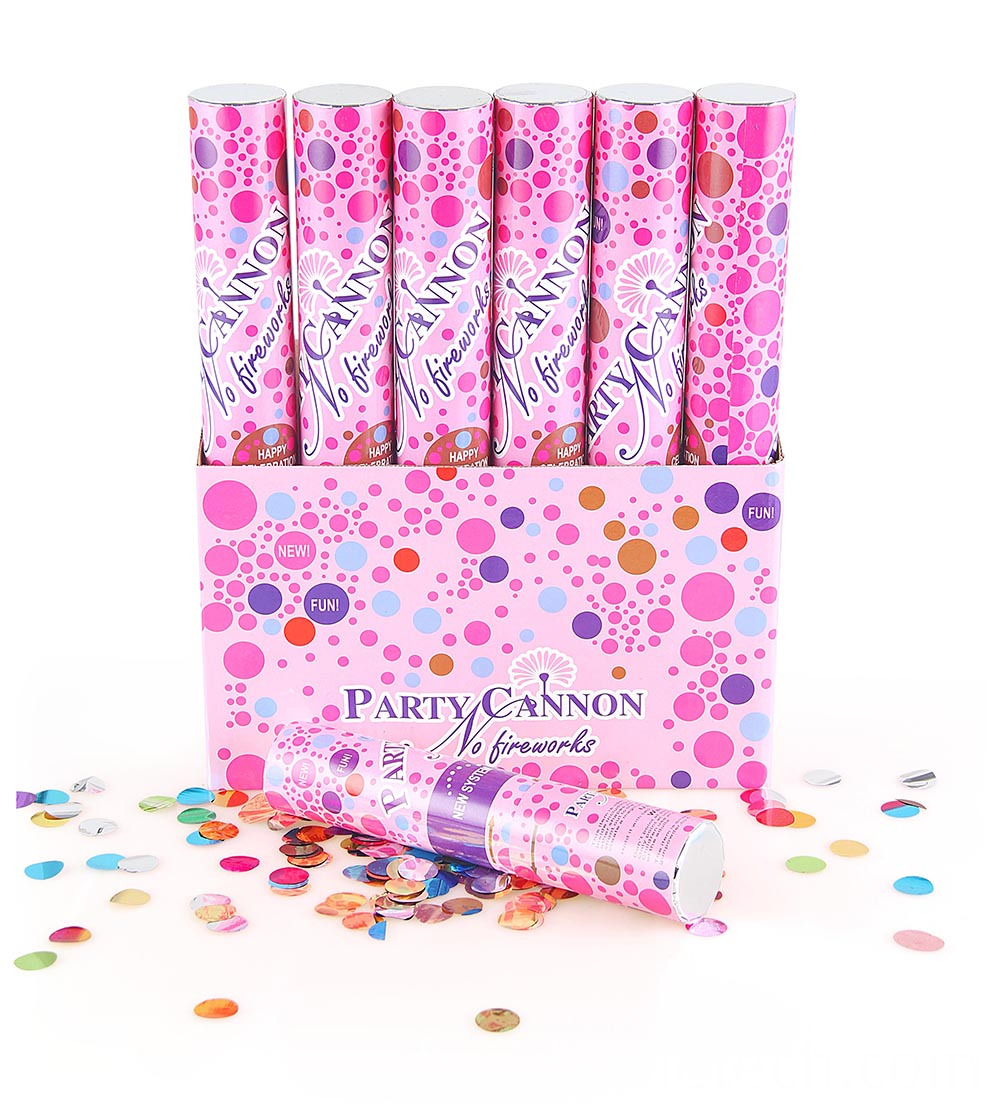 Re-marques: remplissage de conception divers pour votre chèque, OEM disponible .

Groupes de Produits : Bombe de table > Popper de l'air comprimé Popper